We have played almost two weeks of basketball, and we are already seeing some NCAA Tournament-caliber games.
While Gonzaga vs. Baylor is no longer on the slate for today, there is still plenty of action to look forward to. We will be tracking all the major matchups today, despite the letdown that this morning has been to all college basketball fans.
—Rauf Report: Texas' surge, Duke's issues
—The legend of LMU's Keli Leaupepe
—SUBSCRIBE to
today!
College basketball scores, results for Saturday's Top 25 games
[table "14" not found /]
Live updates, highlights from Saturday's key games
(All times Eastern; updates currently coming from @andrewdieckhoff)
SATURDAY RECAP VIDEO:
12:09 a.m.: Goodnight from Portland, everybody. You're beautiful. See ya next time.
12:06 a.m.: STOP IT,CHASE.
11:59 p.m.: As we round into midnight Eastern, Portland's Chase Adams is out here breaking hearts. No easy buckets though, we appreciate that effort.
11:55 p.m.: Pilots starting to separate a little heading into the under-4 timeout. Portland 75, Portland State 70. 3:58 to play. STAY TUNED FOLKS IT'S GONNA BE ANOTHER WILD ONE maybe
11:43 p.m.: Terry Porter's first stint in Portland was a much simpler, much more whimsical time in all of our lives.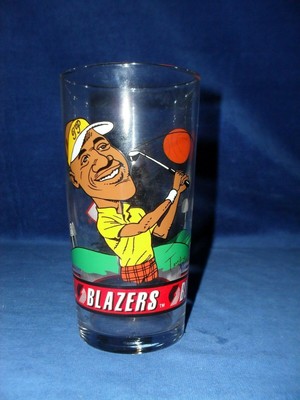 11:34 p.m.: At the under-12 media timeout, Portland State holds a one-point leads thanks to this fast break conversion from Kyle Greeley.
11:32 p.m.: College hoops in 2020:
11:10 p.m.: The only remaining game on the night is Portland-Portland State. The Pilots currently leads 35-33 at halftime.
11:08 p.m.: Utah State with a chance to tie at the end of the game, but Rollie Worster's three comes up short. BYU wins, 67-64.
10:56 p.m.: Connor Harding with a huge three from the corner. 64-61, BYU. 57 seconds left.
10:49 p.m.: Still 60-up.
10:44 p.m.: USU storming back! Aggies tie the game up, but Marco Anthony misses two free throws that could have put them up. Another solid defensive effort puts the ball back in the Aggies' hands, and they miss a three. Tied at 60!
10:34 p.m.: A little game of runs back and forth, and it's still a seven-point BYU lead at the under-8 media timeout. 57-50, Cougars in front.
10:24 p.m.: BYU extends back to seven with this triple:
10:22 p.m.: This game is getting good! USU cuts the lead back to four on the free throws that followed this defensive GEM:
10:20 p.m.: Rollie Worster cuts the lead to four points, then gives Averette a look.
10:16 p.m.: Pilots take a 9-2 lead early against the Vikings, thanks to some cold shooting from Portland State.
10:10 p.m.: A bit of ugliness as BYU's Brandon Averette and Utah State's Rollie Worster earn technical fouls for this confrontation.
10:07 p.m.: Pretty exciting first field goal in the Rose City Rivalry.
10:04 p.m.: Utah State opens the 2nd half on a 5-0 run.
10:00 p.m.: The night is wrapping up. Abilene Christian is putting the finishing touches on a win over Tarleton State to move to 5-0 on the year. BYU and Utah State are at the half. And in my neck of the woods, Portland and Portland State are about to tip off. I'll try to stay neutral. (Ha.)
9:53 p.m.: David Jenkins was on fire. Finished with 25. UNLV wins 68-55.
9:52 p.m.: Beautiful defensive efforts from Moses Wood and Caleb Grill. UNLV looks like they'll get their first win of the season.
9:47 p.m.: BYU leads by 10 at the half after this shot from Matt Haarms.
9:45 p.m.: Yeah. Like that. UNLV up 11 all of a sudden.
9:43 p.m.: UNLV extends the lead to six. David Jenkins needs to keep hitting shots like this. Rbeles still looking for their first win.
9:41 p.m.: Mountain West updates. UNLV holding onto a three-point lead against Kansas State. BYU up on Utah State in the first half after a slow start.
9:22 p.m.: Behold.
9:20 p.m.: This was a strange possession that starts with a UNLV steal, involves a referee saving a bad pass, and ends with a Caleb Grill three-pointer.
9:17 p.m.: Some defensive battling back and forth as UNLV holds a slight advantage over Kansas State in Manhattan:
9:11 p.m.: Further to my last email, Cade Cunningham is REALLY FUN.
9:09 p.m.: BYU and Utah State are underway. Easily the biggest thing going on in BYU sports today.
9:04 p.m.: Cade Cunningham and OK State are good, (redacted) fun.
8:57 p.m.: We gotta stop meeting like this, Greg Kampe.
8:55 p.m.: UTEP is going to Sully their good name, they keep this up.
8:49 p.m.: UNLV leads Kansas State by a point at the break. Runnin' Rebels 31, Wildcats 30.
8:42 p.m.: Just a SLU of points in the first half. Billikens 55, Golden Lions 16. Ouch.
8:35 p.m.: Saint Louis isn't ranked. They don't seem happy about it.
8:25 p.m.: No. 10 Houston beats South Carolina, 77-67. Ho hum.
8:23 p.m.: Edoardo del Cadia does not want you to inbound the ball.
8:21 p.m.: This kind of block leaves no room for error. Moses Wood for UNLV helping to preserve an early lead for the Rebels over Kansas State.
8:16 p.m.: Oakland has led for much of the first half, but OK State has just retaken the lead before the half. 37-36 Pokes.
8:12 p.m.: Sul Ross State and UTEP are tied at the first media timeout.
8:10 p.m.: Finally, a band where the drummer is in front:
8:06 p.m.: Whooaaaa, look at this game-winning finish from Kaden Archie. Georgia Southern beats USC Upstate, 72-69. Another wild finish on what was supposed to be a "boring" day.
7:52 p.m.: Here's the remaining slate as we near the 8 p.m Eastern timeslot:
7:47 p.m.: I recall saying something earlier about second-chance opportunities for Houston…
7:45 p.m.: This was called a flagrant 1 foul. Not sure I agree. The commentators sure don't.
7:35 p.m.: Social distancing doesn't mean you can't have team spirit.
7:31 p.m.: Houston's offensive rebounding is keeping possessions alive and creating second-chance opportunities like this one:
7:28 p.m.: Houston is on a 10-2 run over the last three minutes, and they currently lead South Carolina by a score of 44-42.
7:21 p.m.: Houston takes the lead on an alley-oop!
7:15 p.m.: South Carolina looks like they're going to continue being a problem in the second half.
7:10 p.m.: Getting ready to come out of the halftime break in Houston.
7:02 p.m.: Northwestern ekes by Chicago State in the War for Windy City, 111-66.
7:00 p.m.: Samford has created some separation and currently lead Belmont by nine with two and a half minutes to play, 87-78.
6:58 p.m.: South Carolina opened their season with a 16-point loss to Liberty. Now, they take a 35-31 lead into the halftime break against No. 10 Houston. What does Frank Martin have up his sleeve to close this one out?
6:50 p.m.: All right, folks. Had to step away. Let's see where we stand:
Samford 79, Belmont 73 | 5:07 2H | ESPN+
South Carolina 31, No. 10 Houston 25 | 2:43 1H | ESPN+
Murray State 44, Illinois State 31 | HALF | ESPN+
6:25 p.m.: A little bit of unexpected transfer news from my (Andy's) hometown team:
6:01 p.m.: INTRUDER ALERT. Non-Division I Threat Detected!
6:00 p.m.: Kansas survives. Huge final minute or so from Grant-Foster. Huge.
5:58 p.m.: TYON GRANT-FOSTER SAYS NO NO NO
5:57 p.m.: Rocky Kreuser comes *soclose* to getting the go-ahead bucket, but it won't go down.
5:56 p.m.: A solid defensive stop from the Bison has the game back in their hands for the time being. NDSU ball, 36 seconds left, down by 1.
5:54 p.m.: Tyon Grant-Foster puts Kansas up by a point, and then the Jayhawks draw an offensive foul. North Dakota State in danger of letting this one slip away.
5:52 p.m.: Well, this is fun.
5:42 p.m.: It's already been a crazy day in college hoops. Here's a recap of some of Saturday's wildest finishes. We might not have gotten the 1-2 battle we wanted, but this is pretty fun.
5:34 p.m.: They are back.
5:23 p.m.: Josiah Wallace of EIU drew a foul, made the first free throw to tie the game, and then this happened:
5:20 p.m.: We might be getting 3 OTs if this keeps up…
5:18 p.m.: OKOKOKOKOK
5:15 p.m.: Bison stampeding:
5:11 p.m.: North Dakota State leads Kansas. Fairleigh Dickinson leads Providence.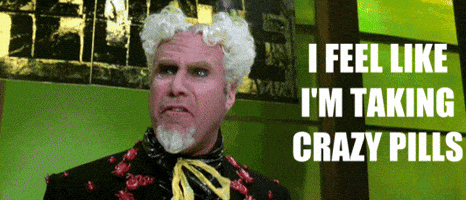 5:10 p.m.: EIU can't get a shot off before time expires. Double overtime between the Panthers and Phoenix!
5:07 p.m.: More OT in GB!?!?
5:05 p.m.: EIU misses both free throws! Green Bay down two with the ball. 6.9 to go! (Time under review.)
5:04 p.m.: A desperation heave late in the shot clock won't fall, and EIU is in the driver's seat against Green Bay.
5:00 p.m.: Do you like close basketball? Because, uh, here's some close basketball:
4:58 p.m.: Grant Hill and Christian Laettner are not walking through that door. The home run pass is tipped away, and Omaha holds on for a 65-63 victory. Today has been SO FUN!
4:56 p.m.: Now this is an EMPHATIC go-ahead basket! Matt Pile puts Omaha up 65-63 over SIUE with one second to play!
4:51 p.m.: Here's how it went down in Green Bay.
4:49 p.m.: Another dramatic finish on tap! Green Bay will have 13.6 seconds to break the tie against Eastern Illinois. HERE WE GO, FOLKS!
4:47 p.m.: Did you miss this?
4:43 p.m.: Josiah Wallace hits a verrry silky shot to put EIU up 76-74 with 1:05 to play. Green Bay will have the ball coming out a timeout. (EPSN+)
4:39 p.m.: Kansas still having issues separating from North Dakota State. The Jayhawks are currently tied up with the Bison at 27 points near the end of the first half.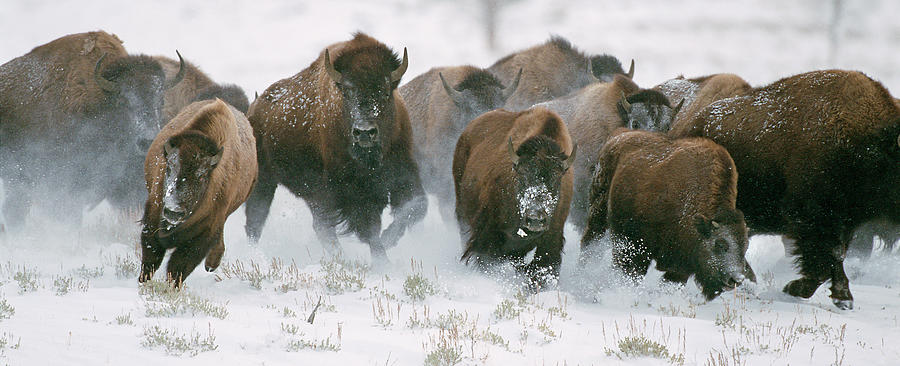 4:36 p.m.: Out west, Air Force is smothering Lamar and lead 59-40 late in the second half.
4:35 p.m.: Don't think the breather is gonna last too long. Green Bay and Eastern Illinois locked in a tight contest. Panthers just tied it up at 72, with about four and a half to go. Streaming on ESPN+.
4:27 p.m.: WOO!
4:23 p.m.: Even though the video gets a little choppy, I'm still fairly certain this is not how you run the Bryce Drew Valpo play successfully… Binghamton falls to Marist in OT.
4:20 p.m.: Rock, Chalk… U OK Hawk?
4:14 p.m.: LATE DRAMA AGAIN! SMU doesn't foul up three, Dayton hits a game-tying three… and then this happens:
4:09 p.m.: And here's how the second one went… Heartbreaker for UIC. Ball State holds on!
4:08 p.m.: Ball State fouls up three and puts UIC in a difficult situation. Teyviok Kirk hits the first…
4:05 p.m.: Or…
4:04 p.m.: A big free throw for Ball State may have just sealed this win.
4:03 p.m.: OK, with a couple exciting matchups now at triple-zeroes, let's check in on some other marquee matchups going on:
SMU 60, Dayton 57 – 2:42 2H
Ball State 64, UIC 61 – 0:21 2H
3:59 p.m.: Arizona staves off the upset bid from Eastern Washington, winning 70-67. Meh.
3:57 p.m.: Nick Fleming hits the first shot and secures the win for Southern Utah! Second night in a row the Thunderbirds beat Montana with a game-winning free throw in the final seconds. Wow.
3:55 p.m.: Oh, by the way, Eastern Washington still has a chance! Down 68-65 with the ball in their hands against Arizona. 13 seconds to play. DRAMA EVERYWHERE!
3:53 p.m.: Southern Utah draws a foul with 0.3 seconds left, and they'll go to the line with a chance to win the game. Can they hit their free throws?!?
3:52 p.m.: Montana just tied the game up against Southern Utah with under 10 seconds to play! Josh Vazquez!
3:49 p.m.: Buckets going back and forth in Tucson! Arizona up 65-62 with just over two minutes to play. EWU ball.
3:47 p.m.: Arizona has retaken the lead at the McKale Center, and they take a two-point advantage into the final media timeout.
3:43 p.m.: Leslie Knope has a message for Luke Yaklich and UIC, who are currently in a tight one with Ball State. 57-54 UIC with four minutes to go.
3:42 p.m.: Arizona still trailing by three points, 58-55, with six minutes remaining. Get to Pac-12 Network if you can!
3:29 p.m.: Coppin State's upset bid might be quieting down, but another flock of Eagles are keeping their going! EWU 50, Arizona 48 with ten minutes to go!
3:24 p.m.: And now the Eagles have tied it up!
3:21 p.m.: I thought the Eagles had a Juan in a million chance, but here we are!
3:12 p.m.: Much like the Visigoths sweeping through Iberia, Sacramento State has swept the Vandals. The Hornets are now 3-0 after the win over Idaho. Bryce Fowler with 17 for Sac State.
3:10 p.m.: Arizona scores the first five points of the half against EWU after nearly three scoreless minutes from both teams. 43-43 in Tucson, 16 minutes to play. (Pac-12 Network)
3:08 p.m.: If you're looking for the closest game of the moment, that would be the duel between the Norse of Northern Kentucky and the Mocs of Chattanooga. (ESPN+)
3:05 p.m.: Flyers lead the Mustangs by five at the break. (ESPN+)
3:03 p.m.: George Washington currently leads Coppin State by nine points at the break, though keep in mind that Juan Dixon's Eagles gave Duke a little scare last week. It would be the first win of the season for the Colonials, who have already dropped games to Navy and Hampton. James Bishop has been keeping GW in those games, and he is on track for another Gold Star performance against Coppin. Bishop has 12 points, five assists, and four rebounds at the half.
2:55 p.m.: Speaking of Eastern Washington, here's a quick update on where some other Big Sky games currently stand. Sacramento State currently leads Idaho by nearly twenty as they near the final media timeout. Montana is looking to avenge a loss to Southern Utah earlier in the week, and the Grizzlies currently lead the T-Birds by five points at the break.
2:46 p.m.: Eastern Washington leads Arizona 43-38 at the half. The Eagles are playing more disciplined basketball on both ends of the floor, and they are hitting their shots.
2:32 p.m.: Shantay Legans agreed to be a last minute add to Arizona's non-conference schedule, and the Eastern Washington Eagles are impressing. They trail the Wildcats by just four points with four minutes left in the half.
2:30 p.m.: We have our first upset alert of the day. It is still early, but Radford is looking to secure its first win of the year over a promising ECU squad.
2:22 p.m.: Yep, Furman is good again. Running all over Charleston in the first half.
2:13 p.m.: It is halftime of the first meaningful day of the game, and Sacramento State is doing a good job of preventing their perfect start to the season from being Vandal-ized.
2:05 p.m.: You have to love good basketball. Christian Koloko with the strong finish to start the game for Arizona.
1:56 p.m.: After a slow morning, we have 13 games with a 2 p.m. EST tip time. This guy right here is instantly switching to the Pac-12 network. Yes, I get that channel.
1:37 p.m.: We have our first "real" game of the day!
1:19 p.m.: This too shall pass…
1:05 p.m.: Toccoa Falls has me wondering what the record for most consecutive turnovers is. Four possessions without a single shot to open the game.
12:59 p.m.: Everyone needs to be like Mychal. It's time!
12:43 p.m.: Liberty Flames leading Bluefield College 52-43 at the half. The Ramblin' Rams have been fueled by a combined 38 points from Stanley Christian and Jermiah Jenkins.
12:35 p.m.: Well, it looks like we may get this game after all. Both teams are working to reschedule at a later date, per joint statement.
11:55 a.m.: Time to go back to sleep, unless the planned appetizer to the main course was your idea of fun. Well, I guess it is Toccoa Falls time.