The first Saturday slate of college basketball games for the 2020-21 season is finally here.
After a busy few days to start the new season, Saturday's schedule is a bit on the lighter side compared to what we've seen earlier this week. Nevertheless, we will be keeping tabs on all the action in what figures to be another exciting day of college hoops.
—San Francisco catches fire, upsets No. 4 Virginia
—Bracketology: Gonzaga is overall No. 1
—SUBSCRIBE to
today!
College basketball scores, results for Saturday's Top 25 games
[table "14" not found /]
Live updates, highlights from Saturday's key games
(All times Eastern; updates currently coming from @boettger_eli.)
1:04 a.m.: There's a final from Pullman. Washington State sneaks past Eastern Washington to move to 2-0. Noah Williams' key charge taken in the closing seconds helped seal the victory. And on that note, the final game of Saturday's college basketball slate has concluded.
12:27 a.m.: Pretty dish here from Isaac Bonton to Brandon Chatfield for the finish.
12:15 a.m.: Eastern Washington's Jacob Davison is called for his fourth personal foul on a charge with just under 18 minutes to play. Something to monitor going forward as WSU closes the gap.
11:55 p.m.: Halftime in Pullman. EWU 39, WSU 33. Eagles looking at this potential upset like
11:42 p.m.: A few coaches got their first wins tonight, but for many, it was just their first win in a new home. For Baylor Associate Head Coach Jerome Tang, stepping in temporarily while head coach Scott Drew recovers from COVID-19, it was his first-ever win as a head coach at this level. Give it up for Coach Tang, and be sure to remember his name the next time you write one of those "Five Coaches Who Could Take the XYZ Job…" articles, yeah? Our guy Brian Burton says it best:
11:37 p.m.: The Eagles continue to hold a lead over Washington State in the first half. Jacob Davison is getting heavy usage in the EWU offense, as expected. Kyle Smith playing a lot of guys early, looking for answers wherever he can get them.
11:23 p.m.: Shoutout to a local Portland guy and former PIL stud, Myles Warren! The former Madison HS standout just scored his first points as a Cougar.
11:20 p.m.: Full disclosure: I am a Portland State alumnus and EWU is our rival, but like…
11:19 p.m.: Big Sky. Big lead.
11:14 p.m.: With those games in the books, the spotlight is now squarely on Washington State and Eastern Washington in the first Saturday nightcap of the new season.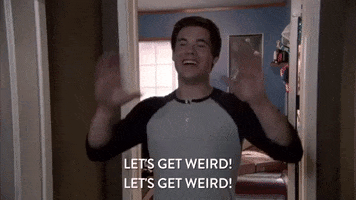 11:12 p.m.: This may be poor pedagogy, but we're giving you two finals:
BYU 82, Utah Valley 60
USC 76, Montana 62
11:01 p.m.: As we turn deeper into the night, BYU has extended the lead back to 19 with thirty seconds to play. Disappointment for the Wolverines of Utah Valley.
10:56 p.m.: Look away, San Jose State fans. One of the intriguing storylines in this USC-Montana game is that it features two former Spartans in Noah Baumann (USC) and Michael Steadman (Montana). Steadman currently has seven points for the Grizzlies, while Baumann has three off the bench for the Trojans. The two played together for SJSU back in 2018-19 and were the team's leading scorers. Both transferred out of the program following the season.
10:49 p.m.: Wolverines coming back?? Deficit down to 12, under five to go. BYU 70, Utah Valley 58.
10:45 p.m.: And now for some sage advice from the USC social media team:
10:43 p.m.: Let's see who's fueling this blowout in the BYU game…
.@AlexBarcello23 wants all the smoke 🔥🥵

— The ROC (@byuROC) November 29, 2020
10:42 p.m.: We thought that seemed familiar…
10:41 p.m.: While I have a feeling we may have just lost a decent amount of readers in the Eastern time zone, we sure hope you'll stick around for the thrilling conclu—
10:36 p.m.: It's final. It's official. It's a T*rkey Day Weekend miracle for the Hokie Bird.
10:33 p.m.: Trading some points back and forth. Jay Wright extending the game, but this one is over. Virginia Tech has beaten the #3 team in the country. Fantastic stuff down the stretch from Keve Aluma, Cartier Diarra, and the rest of the Hokies.
10:32 p.m.: Two more FTs for the Hokies makes it 77-71. Gillespie runs down the court, leaves his feet, makes a sloppy pass to JRE, who throws up a long shot that misses. VT rebounds, gets fouled, and extends the lead by one more. 78-71 VT.
10:29 p.m.: Jeremiah Robinson-Earl hits two free throws to close the gap to four. 75-71 VT with 25 seconds to play. Cartier Diarra (VT) and Justin Moore (NOVA) have fouled out in the last few moments.
10:26 p.m.: HUGE three from Caleb Daniels in the corner. Then, Aluma with *another* three-point play opportunity. Man, this game is FUN.
10:25 p.m.: Justin Moore gets Nova on the board in the extra period, but a game-tying three falls short. 69-66 Hokies, ninety seconds to play.
10:22 p.m.: Virginia Tech scores the first five points of OT. And now that we have a moment to breathe, some quick notes on what's going on in the western half of the country: USC and BYU both lead their respective opponents by 17 points early in the second half. Still one more game to tip tonight, as Washington State tussles with Eastern Washington.
10:17 p.m.: The referees reversed the call and gave the foul shot to Villanova. Nova hits both. Tied game. Going to OT. WOW. WOW. WOW. "He got it wrong. That was the original call. He just pointed the wrong way." Holy moly. (It was the right call, eventually.)
10:16 p.m.: Wow. A foul called on a screen during the inbound. Virginia Tech is going to win this game. WOW. WOW. WOW.
10:13 p.m.: OH MY! VILLANOVA MISSES THE FRONT END. VIRGINIA TECH TAKES THE LEAD. AND-1 FOR ALUMA! OH MY! ALL CAPS!
10:11 p.m.: Diarra makes two free throws for VT, making it 62-61. Nova back to the line with 10 seconds to play. Final timeout taken by Mike Young. WHEW!
10:09 p.m.: Aggghghghghhhhghh
10:05 p.m.: Villanova and Virginia Tech trading buckets!! 60-59 Nova with 1:44 left.
9:59 p.m.: Notre Dame came back to make the score look more respectable, but #13 Michigan State was the clear winner in this one. Sparty prevails, 80-70.
9:57 p.m.: Make that two. #MaskUp
9:55 p.m.: If you have ESPNU, put it on. Virginia Tech is back within three points now with under five minutes to play!
9:41 p.m.: After playing a little close for comfort through the first half, #3 Villanova is finally pulling away from Wabissa Bede and Virginia Tech, thanks in part to the heroics of one Collin Gillespie.
9:37 p.m.: Elsewhere in the Big XII, Jamie Dixon and TCU survive a solid effort from Tulsa, winning 70-65. A name to know for the Horned Frogs? Kevin Samuel. He finished with 16 points and 18 rebounds. Big man got his meal, alright.
9:35 p.m.: Cade Cunningham and Oklahoma State move to 2-0 with a win over Texas Southern. Get used to seeing a lot of plays like this between now and March:
9:30 p.m.: Well, it's suddenly 67-40 in favor of Michigan State against Notre Dame with 11:24 to play. Chess and checkers.
9:24 p.m.: Now we're really starting to get into my neck of the woods. Games out West are starting to rev up, with USC-Montana getting underway and, in a Beehive State showdown, BYU and Utah Valley going toe-to-toe. For those who may not recall, current BYU coach Mark Pope came to the Cougars from UVU — and a couple of really talented players followed him. The Wolverines may be looking to sink their (adamantium?) claws into Pope and BYU as a form of revenge.
9:20 p.m.: "Yes, hello, 911? I'd like to report a sighting of a large Cougar in the downtown Saint Louis area. It is currently destroying a Pharmacy and it appears to show no signs of stopping anytime soon. PLEASE SEND HELP!"
9:15 p.m.: You didn't really think we were going to go all night without talking about Oklahoma State's main attraction, Cade Cunningham, did you? The freshman phenom has 16 points, four assists, four rebounds, two blocks, and a steal midway through the second half against Texas Southern. Not too shabby.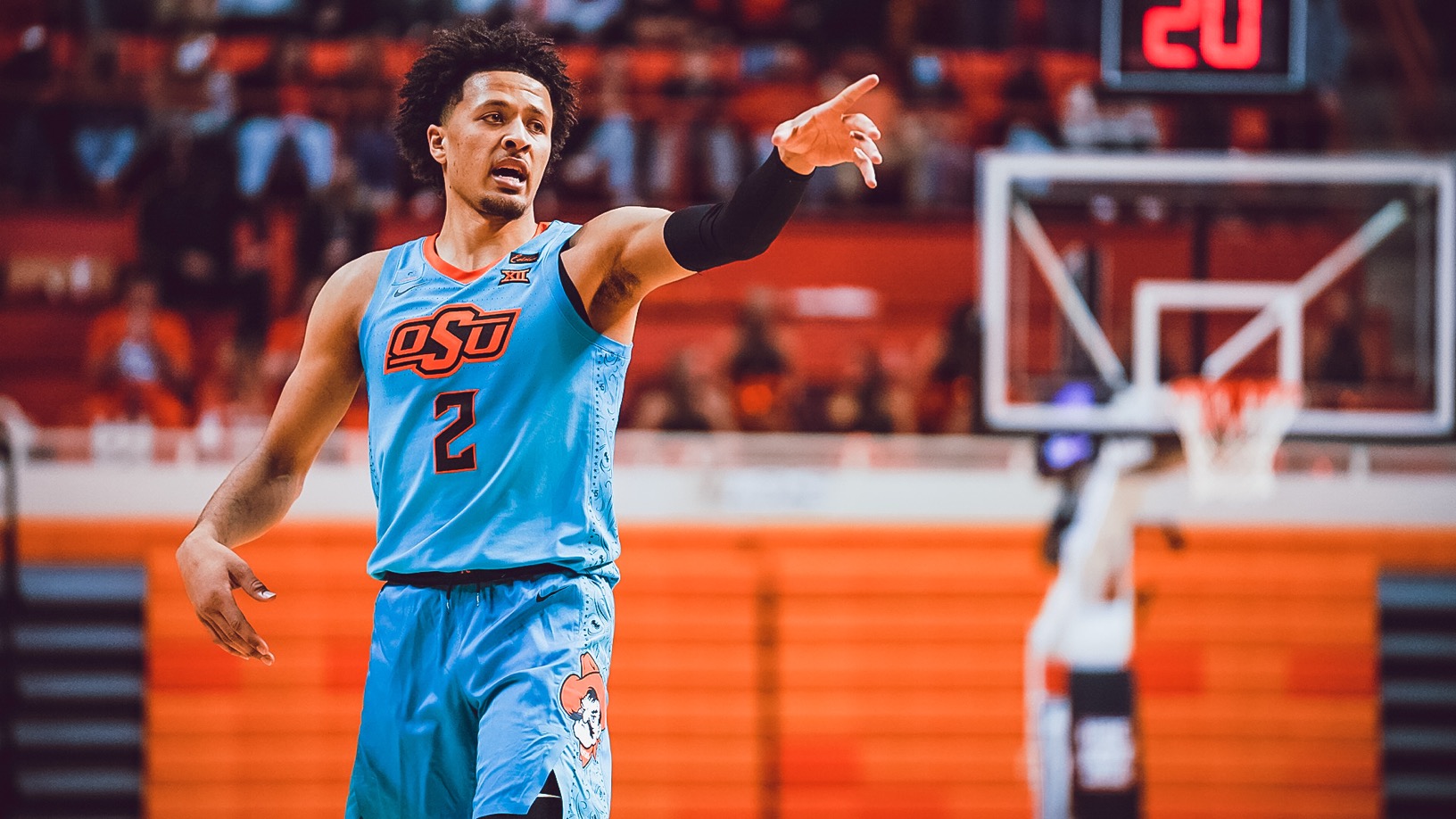 9:13 p.m.: Speaking of Norfolk State upsets – Tulsa head coach Frank Haith was on the other end of a 15-2 upset at the hands of the Spartans back in 2012. Now, Haith is trying to guide his Hurricane to a win against TCU, but the Horned Frogs are holding onto a five-point lead at the under-8 media timeout.
9:07 p.m.: Radford's comeback attempt falls short, as Norfolk State takes a 57-54 win over the Highlanders. The Spartans move to 2-0 now. If you recall, the Spartans beat James Madison earlier in the week. Is this another one of those NSU teams that's gonna cause problems in the NCAA Tournament? #MEACtion!
8:58 p.m.: Alright folks, let's see where we're at right now. Sounds like we've got some good basketball going on? Here are some of the scores from around the country as we round into the 9 PM Eastern timeslot:
#2 Baylor 53, Lousiana 40 – HALFTIME (FloHoops)
#3 Villanova 27, Virginia Tech 27 – 1:03 1H (ESPNU)
#13 Michigan State 39, Notre Dame 26 – HALFTIME (BTN)
Oklahoma State 56, Texas Southern 36 – 14:40 2H (ESPN3)
UIC 69, Central Michigan 62 – 1:54 2H (ESPN3)
Norfolk State 53, Radford 52 – 2:34 2H (Radio Link)
8:17 p.m.: Michigan State and Notre Dame trading baskets early.
Getting it done on defense AND on offense early for @MSU_Basketball!@hennny11 gets the block and immediately turns it around for an And 1 for the Spartans ⚔️🔋 pic.twitter.com/S4wHw5f8Ku

— FOX College Hoops (@CBBonFOX) November 29, 2020
7:42 p.m.: Rhode Island cruises to an easy win over South Florida by a score of 84-68.
6:54 p.m.: The college basketball world is falling in love with Loyola Marymount big Keli Leaupepe, and for good reason:
Couldn't agree more with @BenBrust…

Loving Keli Leaupepe's game, hair, overall court presence in this Minnesota vs. @lmulionsmbb matchup. Electric pic.twitter.com/CB9hk8Shyl

— Alex Roux (@a_roux) November 28, 2020
6:23 p.m.: Rhode Island is off to a hot start against South Florida, leading 33-15 with a little less than two minutes to go in the first half.
5:55 p.m.: And there it is. Liberty pulls off the win over the Gamecocks. As some of you may know, our Brian Rauf is a USC alum. Here's the excuse he gavewhat he had to say about the loss:
5:40 p.m.: With just five minutes of game time left, it's not looking great for Frank Martin and the Gamecocks. It's looking absolutely perfect to Ritchie McKay, I'm sure.
5:33 p.m.: Close game alert! UC Davis and Idaho State locked in a battle right now!
5:25 p.m.: ICYMI, UTSA & UTRGV:
5:20 p.m.: New head coach Jeff Linder is making his debut for Wyoming today, and the Cowboys are enjoying a comfortable lead over Lindsey Hunter's Mississippi Valley State.
5:15 p.m.: OK, Saturday action is starting to heat up a bit! Here are a few updates for you:
UAB 84, SE Louisiana 59
George Mason 84, Howard 70
Texas State 75, TAMU-Corpus Christi 63
Army 78, Buffalo 74
Navy 73, Mount St. Mary's 67
UMBC 80, St. Francis (PA) 65
5:04 p.m.: THINGS AS THEY OUGHT TO BE! Saint Louis beats LSU, 85-81! Javonte Perkins finishes with 32 points for the Billikens. Tough break for Will Wade and the Tigers.
4:45 p.m.: While one SEC team is climbing out of its hole, another just keeps on digging. South Carolina now trails Liberty by 17 at the half, fueled by a 16-2 run during one stretch in the first stanza.
4:43 p.m.: LSU has cut the Saint Louis lead to just three points as the teams come out of the under-8 timeout. Could be in for a fantastic finish at Chaifetz Arena.
4:33 p.m.: Furman is off to a great start, and the 'Dins should make some serious noise in the SoCon this year.
4:28 p.m.: They say that dolphins are very intelligent creatures. Well, the Dolphins of JU are also very talented basketball players, and they were able to echolocate a win over Southern Miss.
4:22 p.m.: The SEC has a couple teams in trouble right now, as LSU trails Saint Louis by ten with 15 minutes to play and South Carolina is down a few in the early going against Liberty. Upset alert?
4:13 p.m.: The Joe Scott Era is off to a good start for Air Force.
3:56 p.m.: Operation: Nailbiter is a go, as both Army and Navy are in close games at the half. The Black Knights hold a two-point lead over Buffalo, while the Midshipmen are up one on Mount Saint Mary's. Out west, Air Force is getting ready to tip off with CSUN.
3:53 p.m.: It was a valiant effort from Coppin State, but Duke will move to 1-0 after holding off the Eagles' comeback attempt. The Blue Devils prevail, 81-71.
3:48 p.m.: The Rangers of Regis University (D-II) currently lead Denver by a point at the break.
3:43 p.m.: Saint Louis holds an early lead over LSU with under three minutes to play in the first half. The Billikens are one of the favorites to win the A-10 this year, and a win over a good Tigers team would go a long way to an at-large bid. Also, in case you were wondering what a Billiken is, here's an 1909 sketch from the St. Louis Post-Dispatch. (We agree that a mid-major leading a Power 5 team definitely counts as "things as they ought to be". Sorry for the nightmare fuel.)
3:36 p.m.: Coppin State within single digits with under ten minutes to play. Hoo, boy.
3:26 p.m.: Oh. Oh, yes.
3:24 p.m.: Oh. Oh, no.
3:20 p.m.: Roundup of final scores from recently-finished games:
Penn State 86, VMI 65
Pittsburgh 83, Drexel 74
Illinois State 82, UMass-Lowell 72
UNC Wilmington 73, Troy 50
Charleston 93, Limestone (D-II) 59
3:15 p.m.: Coppin State has closed the gap a bit, and the Eagles now trail Duke by ten points at the first media timeout of the second half.
3:10 p.m.: It looks like Duke has another star in its midst. Freshman Jalen Johnson had 15 points and 11 rebounds at the half, as the Blue Devils led by 17 against Coppin State. Wow.
3:08 p.m.: UNCW has scored a 73-50 victory over Troy, led by 29 points and nine boards from junior guard Jaylen Sims.
3:03 p.m.: Pitt got the bad taste of an opening-day upset out of its mouth, beating Drexel, 83-74. The Panthers were led by Xavier Johnson, who had 27 points, eight assists, and six rebounds.
3:01 p.m.: Pat Duquette's UMass-Lowell team made headlines earlier this week by beating San Francisco — you know, the team that just beat Virginia? — but the RiverHawks drop to 1-1 with a loss to Illinois State. UML's Obadiah Noel went off, scoring 35 points in the loss.
2:58 p.m.: As we roll up on the 3 o'clock window, some more final scores are starting to come in. One game we told you to keep an eye on was Penn State-VMI. The Nittany Lions pulled away in the second half and ended up scoring an 86-65 win over the Keydets. Jamari Wheeler led the way with 18 points, six rebounds, and five steals.
2:15 p.m.: Love 'em or hate 'em — Duke is back. They are taking on Coppin State, who are coached by former ACC Player of the Year and consensus All-American Juan Dixon, who terrorized Coach K and the Blue Devils while guiding Maryland to a national championship in 2002. (Oh, and by the way, the teams are currently tied, 12-12.)
2:08 p.m.: A few more final scores have rolled in from the early slate:
Belmont 73, Queens (D-II) 61
Nebraska 79, North Dakota State 58
Bowling Green 101, South Carolina State 78
1:48 p.m.: Something to keep your eyes on, folks. VMI currently trails Penn State by only two points at the half in Jim Ferry's first game as the Nittany Lions' interim head coach. Ferry took over for longtime coach Pat Chambers, who resigned on October 21.
1:04 p.m.: Oklahoma State honoring the late Eddie Sutton:
1:01 p.m.: Abilene Christian moves to 3-0 with a win over Omaha, continuing its hot start to the season.
12:45 p.m.: Nebraska's Dalano Banton pieced together a strong first half with 10 points and four rebounds, giving the Huskers a 43-36 lead over North Dakota State at the break.