In the first installment of "Best Thing in College Basketball This Week," Jamie Shaw discusses the excitement of fans returning to college hoops arenas nationwide.
Growing up in the mid-to-late '90s, one of the best days of the year would be the arrival of my Dick Vitale College Basketball magazine copy. For days on end, I would sift through the pages, memorizing all of the "PTPers", each of the "Diaper Dandies," and gather information on college basketball's elite teams.
For the better part of my teenage years, this magazine was my primary reading material.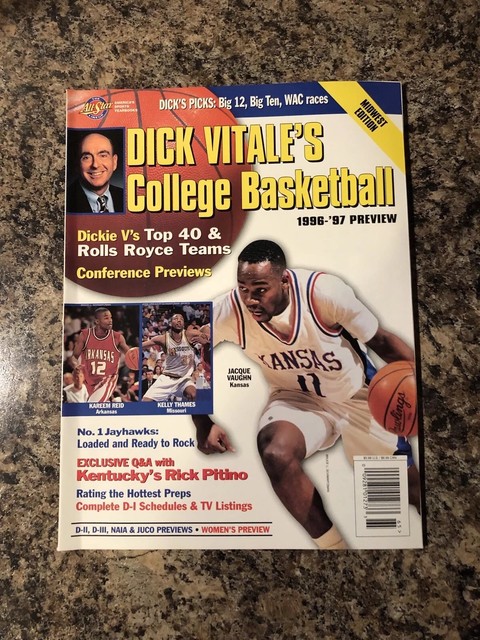 —Heat Check CBB unveils 2021-22 season preview digital magazine
—Bracketology: Six mid-majors with critical opening weeks
—Subscribe to Heat Check CBB Premium today for exclusive content!
Fast forward 20 years, and I am now fortunate to be on the other side of things. I now have the luxury of sharing the players' stories and directing the reader toward the teams and prospects they should monitor.
The best things I saw this past week were games — but more than that, seeing fans in the stands. Basketball is back. Sure, most of what we have seen to this point has been exhibition game blowouts. However, we have something that feels like some college basketball normalcy.
When the buzzer sounded on the night of Baylor's national title beatdown vs. Gonzaga on April 5, the college basketball season had officially ended. Coming off one of the more exciting games of the tournament — Jalen Suggs' final buzzer shot to beat UCLA — Gonzaga did not provide much of a fight in the championship game. That game marked the end to one of the most unnatural basketball season we have ever seen.
It's a new dawn, a new day, a new life, and I'm feeling good. Tuesday marks the start of a new season. Seven months later, a new crop of stars will have emerged, and a new group of contenders will have materialized. Gonzaga is the preseason No. 1 team, and rightfully so. But don't count out Michigan, Kansas, UCLA, Texas and a handful of others that will also be in the national championship conversation.
While we don't know what this season will bring or the surprises in store, what we do know is the season will start with fans. If this past week was any indication, college basketball fans are hungry. While these exhibition games have been far from sellouts, the fans who showed up packed the energy we've been craving.
The season's excitement is building rapidly — much like the feeling my teenage self had when the Dick Vitale College Basketball magazine arrived at my doorstep.